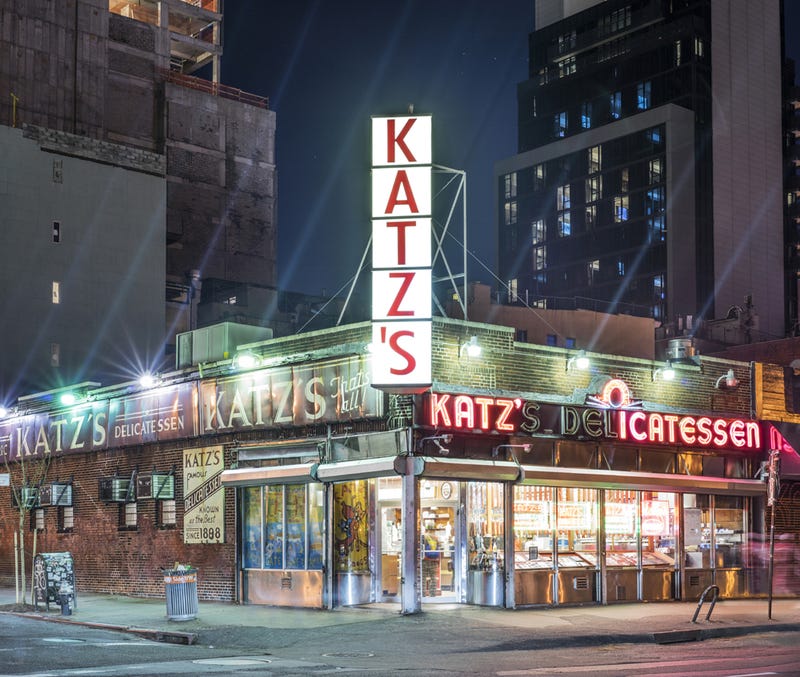 Katz's Delicatessen, also known as Katz's of New York City, is a kosher-style delicatessen located at 205 East Houston Street, on the southwest corner of Houston and Ludlow Streets on the Lower East Side in Manhattan, New York City. Since its founding in 1888, it has been popular among locals and tourists.
Pastrami Sandwich, Cold beer, worth the price every time. New York does Delis properly. Nowhere else in the world does Delis likeNYC. Nowhere. Katz – an iconic NYC establishment that is popular with tourists and locals alike, Katz Deli serves up monstrous pastrami sandwiches.
For more than a century, Katz's Deli has been a Lower East Side institution. After 128 years in Manhattan's Lower East Side, the restaurant, which is known for its pastrami and a cameo in "When Harry Met Sally". Katz's Deli, the iconic New York deli, in New York City.
Visiti Franck Bohbot's website for more stunning images of New York City at night.